Materials
Print
On this page you'll find educational materials you can download and print.
Zoom
Drop a line if you'd like Allison to do a live zoom presentation for your classroom.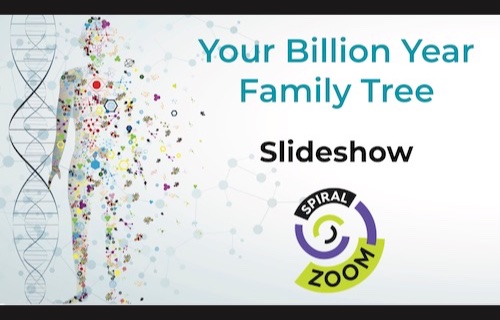 Your Billion Year Family Tree Slideshow
In this 20 minute slideshow we'll learn how scientists are using genetic information to put together a new, expanded version of the family tree. Genetic data shows that all living creatures are part of one, big, extended family.
Coming Soon - Slideshow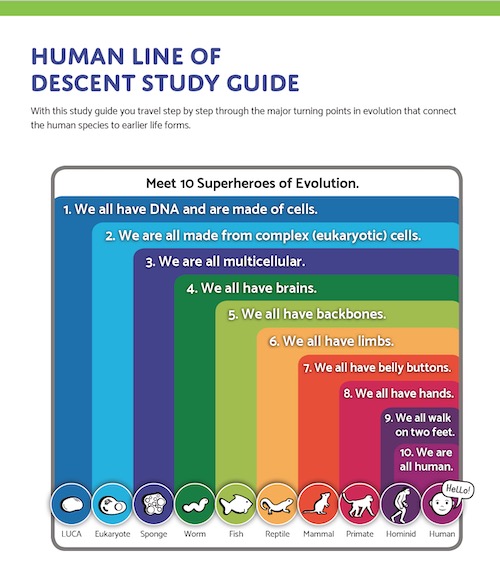 Human Line of Descent Study Guide
An infographic that takes you step by step through the major turning points in evolution that connect the human species to earlier life forms.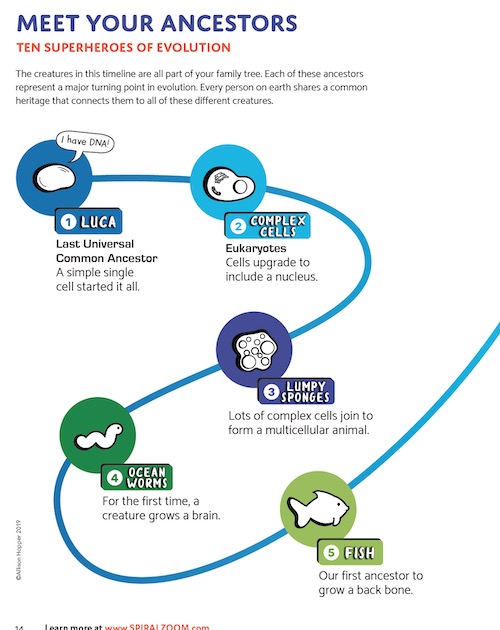 Meet Your Ancestors Timeline
This two page chart is a quick introduction to the creatures in the LUCA to Lucy to You timeline. Each of these ancestors represent a major turning point in evolution.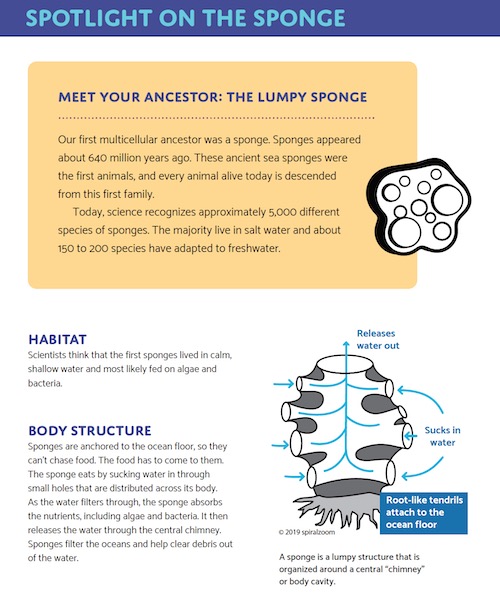 Spotlight on the Sponge
Learn fun facts about the sponge in this two page intro to your lumpiest ancestor.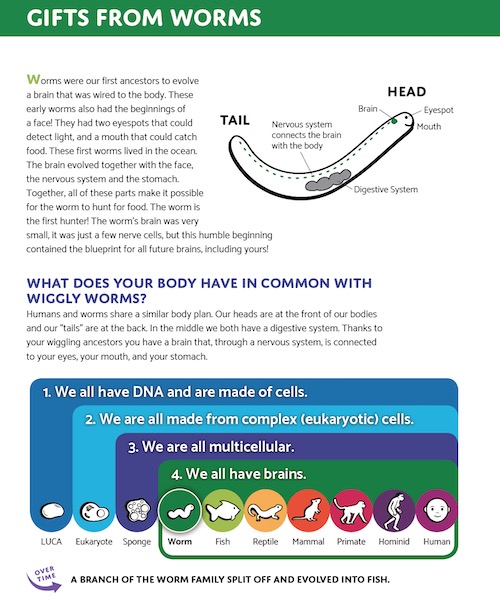 Gifts from the Worms, and Gifts from the Fish
Short introduction to what humans have in common with worms and fish.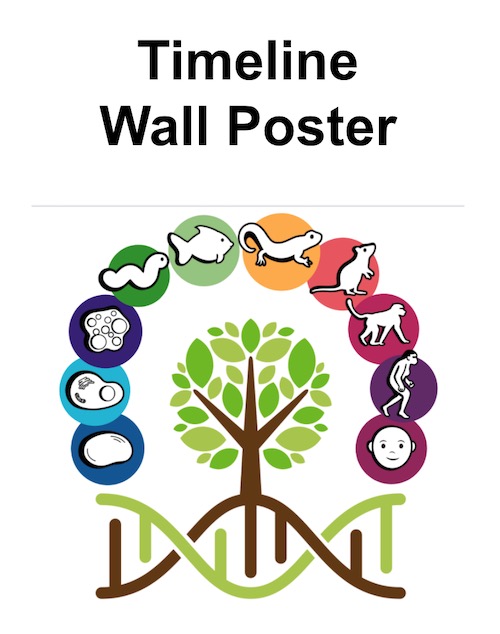 Timeline Wall Poster
Expanded print version of the LUCA to Lucy to You timeline. This is a small format PDF. Contact me if you are interested in a larger version.
Coming Soon - Timeline Wall Poster